When you need to deliver legal papers or file court documents and have them served on someone, the most important thing is having it done swiftly, effectively, and in an expert manner. There are hundreds of process service companies in the California alone, and while many of them do the work efficiently, it takes some looking around to find the ideal business to hire for your service project. You can start by asking a couple of questions and comparing services with other licensed area process servers.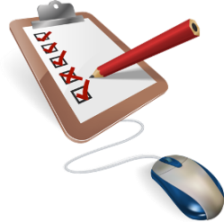 Where Are You Licensed To Deliver?
If you are serving documents on someone who is local to your area, you should find out the exact regulations of that specific county.  When taking legal action against and serving such paperwork as needed for divorce, child support, court orders, bankruptcy, claim forms, bank levies, and other small claims procedures, you may or may not need to hire a process server or Sheriff.  It's usually safest and easiest, to do so, so start by asking about their certifications. Specifically ask who will serve the documents and ask to see evidence of their certifications.
Do You Have Same Day Service?
Asking for same day service and rush services will get the job done quickly, allowing you to have the advantage of swift justice as well as an opportunity for rapid repayment. Look for a registered process server who can complete your project rapidly and successfully. Process servers with routine trips to major Southern California locations will help keep expenses down and make the process easier for both sides.
Will You Keep Me Informed?
A good process serving company train their servers to keep you informed of the progress and to always provide proof of service for legal papers like summons, writs, court orders, bank levies and injunctions. Communication is extremely important for successful completion of your project, as targets may move, information changes and decisions may need to be made quickly.
Do You Have Fixed Prices?
Most process service companies operate on a set cost per project basis and all costs are typically paid in advance before they are employed to do their job.  In the case of overtime and extended searches, there may be additional fees, so it's important to know exactly what the added services will involve, the amount it may cost and who is responsible when there are extenuating circumstances that make a normal job take longer than expected.
Is It Easy To Contact You?
Staying in close communication with the process server makes the job easier and gives you a feeling of ease that any problems that arise will be taken care of swiftly, formally, and efficiently. Many companies are mobile only, while others have a full office staff.  You should find out a contact phone number and email address at minimum, and if you want to be sure before you hire them, call them and see who and how the phone is answered.
Utilizing the right process server is essential.
For registered Los Angeles process servers you can rely on, call JPL Process Service at (866) 754-0520.  Exact quotes, friendly staff and answers to all your questions free with every purchase!